Britney Spears (Baby One More Time)
[[|250px]]

What You Need
Cost
Free
Hat
(N/A)
Hair
Blonde braids with bangs
Top
School top
Bottoms
Black skirt
Skin Tone
Peach
Lips
Pink
Other Accesories
N/A
Britney Spears absolutely KILLED her look in the "Baby One More Time" music video. Here's how to replicate it in Poptropica.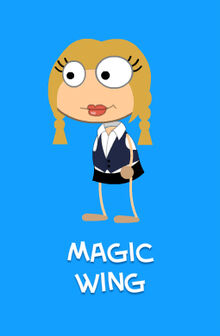 How To Get
Edit
1. Customize a peach skin tone and dirty blonde hair color from the colorizer in the 'New You' store on the home island.
2. Go to Night Watch Island. Customize the lips from the first girl from the left. Customize the braids from the second girl from the left. Customize the shirt from the older woman.
3. Go to Super Power Island. Customize the black skirt from one of the female prisoners. (NOTE: You need to have captured at least one of the female prisoners in order to receive the skirt).
4. Finally, go to Reality TV Island. Get the bangs from the girl on Reality TV Island with the braid and blue skirt.
Have fun!
Ad blocker interference detected!
Wikia is a free-to-use site that makes money from advertising. We have a modified experience for viewers using ad blockers

Wikia is not accessible if you've made further modifications. Remove the custom ad blocker rule(s) and the page will load as expected.