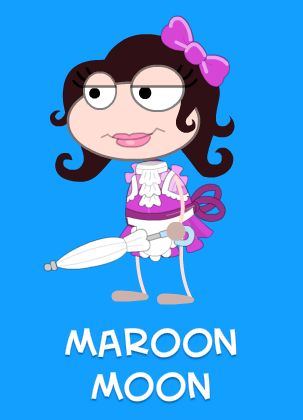 Here's another outfit I never thought I'd share due to its simplicity, but this one was just too cute to keep hidden in my closet!
Go to 24 Carrot Island, find the apron on the waitress in the diner
Play Poptropicon Episode 1: Line Forms Here, get the lipstick from the girl on the roof wearing the witch costume
In Poptropicon Episode 2: Spoiler Alert, customize the sideburns from the hippie girl dressed as a faerie and find the shawl on the mannequin to the right of the door in the exhibit hall
Customize the hair, shirt, and skirt from Veruca Salt in Charlie & The Chocolate Factory
Buy the southern belle outfit, wear only the umbrella
Variations
Edit
Have you tried on this outfit yet? Why not show us your own combo based on this concept? Feel free to share your ideas here!