You need Modify a Poptropican.
Ugly Monster 01
Edit
Gender: 0
Skincolor: 0x8E3D06
Haircolor: 0xFF3300
Linecolor: 0x713004
Eyes: 1
Marks: fm6
Pants: bare
Shirt: pamazonianwoman
Hair: srsilva
Mouth: 7
Item: 1
Pack: mc_drdan
Facial: cat
Overshirt: sponsornannymcphee
Overpants: stor_pan
Ugly Monster 02
Edit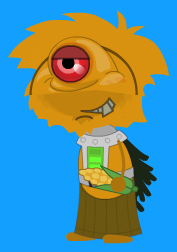 Gender: 1
Skincolor: 0xD89210
Haircolor: 0xD89210
Linecolor: 0xAC740C
Eyes: 4
Marks: lands_animal01
Pants: tt_mom
Shirt: sponsorbarbieggdog3
Hair: sponsortinkerbell
Mouth: mc_ferris
Item: corn
Pack: halloween_green_monster
Facial: myth_cyclops_boy
Overshirt: probot
Overpants: halloween_belt
Ugly Monster 03
Edit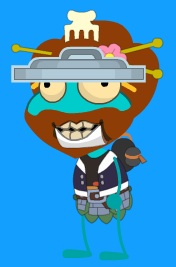 Gender: 1
Skincolor: 0x00CCCC
Haircolor: 0x8E3D06
Linecolor: 0x00A3A3
Eyes: 28
Marks: beardband
Pants: ftue_crusoe
Shirt: stor_fall_dashes
Hair: girlhair3
Mouth: halloween_puppet_boy
Item: 1
Pack: halloween_pumpkin
Facial: trash
Overshirt: stor_fall_sweater_blue
Overpants: stor_beowulf
Ugly Monster 04
Edit
Gender: 0
Skincolor: 0xFF3399
Haircolor: 0xFF3300
Linecolor: 0xCC287A
Eyes: 10
Marks: snootylady
Pants: wwbeardlady
Shirt: realityteen
Hair: astromonk
Mouth: dionysus
Item: halloween_shovel
Pack: pwolf1
Facial: mc_hypno_eyes
Overshirt: leaves
Overpants: stor_joanarc
Ad blocker interference detected!
Wikia is a free-to-use site that makes money from advertising. We have a modified experience for viewers using ad blockers

Wikia is not accessible if you've made further modifications. Remove the custom ad blocker rule(s) and the page will load as expected.